In the webshop you can find our products from the market sectors BaristaTools, CoffeePreparation, CoffeeLab and EducationalMaterials.
Our shop
In our shop every pro can find the needed tools.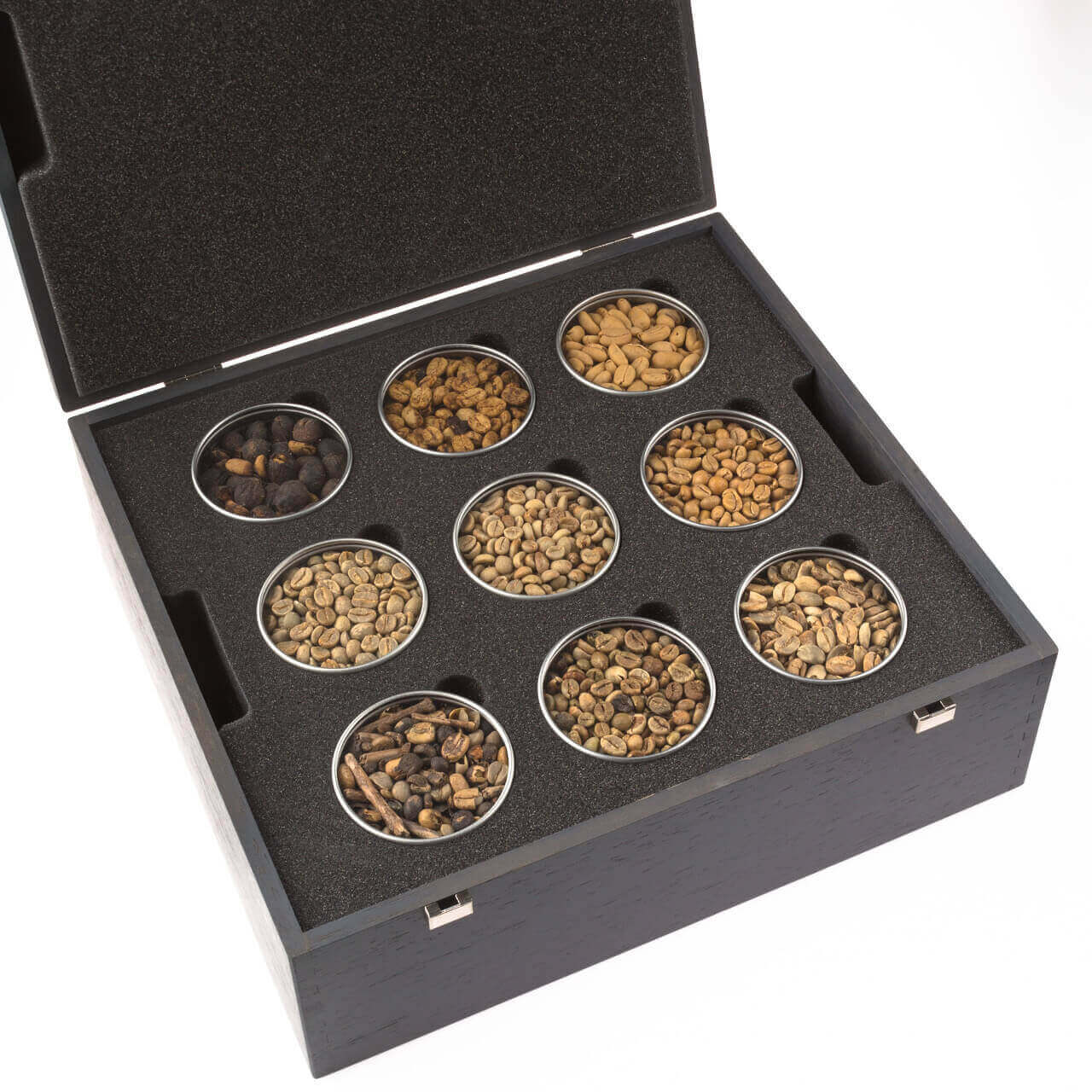 GreenCoffeeSampleSet
Layer 1 contents:Layer 2 contents:Coffee cherries (natural)Parchment coffee (pulped natural)Parchment coffee (semi washed/fully washed)Coffea arabicaCoffea canephoraCoffea libericaDefects arabicaDefects canephoraMonsooned CoffeeMaragogypeArabica peaberry Canephora peaberry TipicaBourbonConillonBrazil naturalBrazil pulped naturalAmber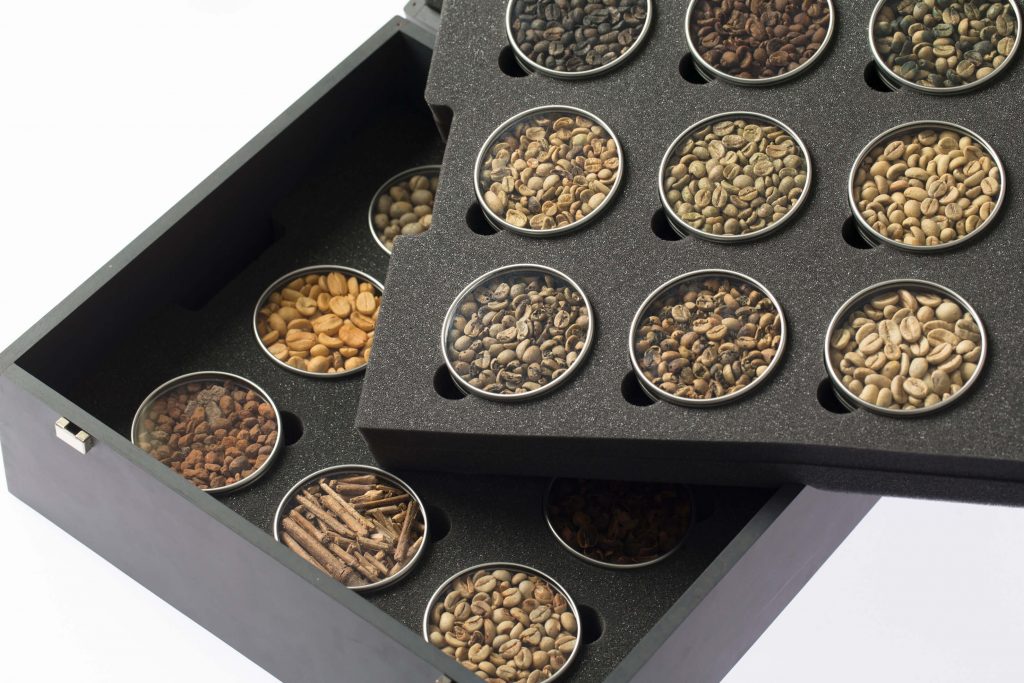 CoffeeDefectSampleSet
This Set helps to identify different typs of defects in green coffee. It constis of 18 samples of different defects.Details: Layer 1Layer 2Black BeansSour/Brown BeansDark Green BeansQuakerUnripe BeansFaded BeansEaten BeansWell Eaten BeansBleached BeansMalformedShells Broken Beans ParchmentPodHuskStonesTwigsPulper Cuts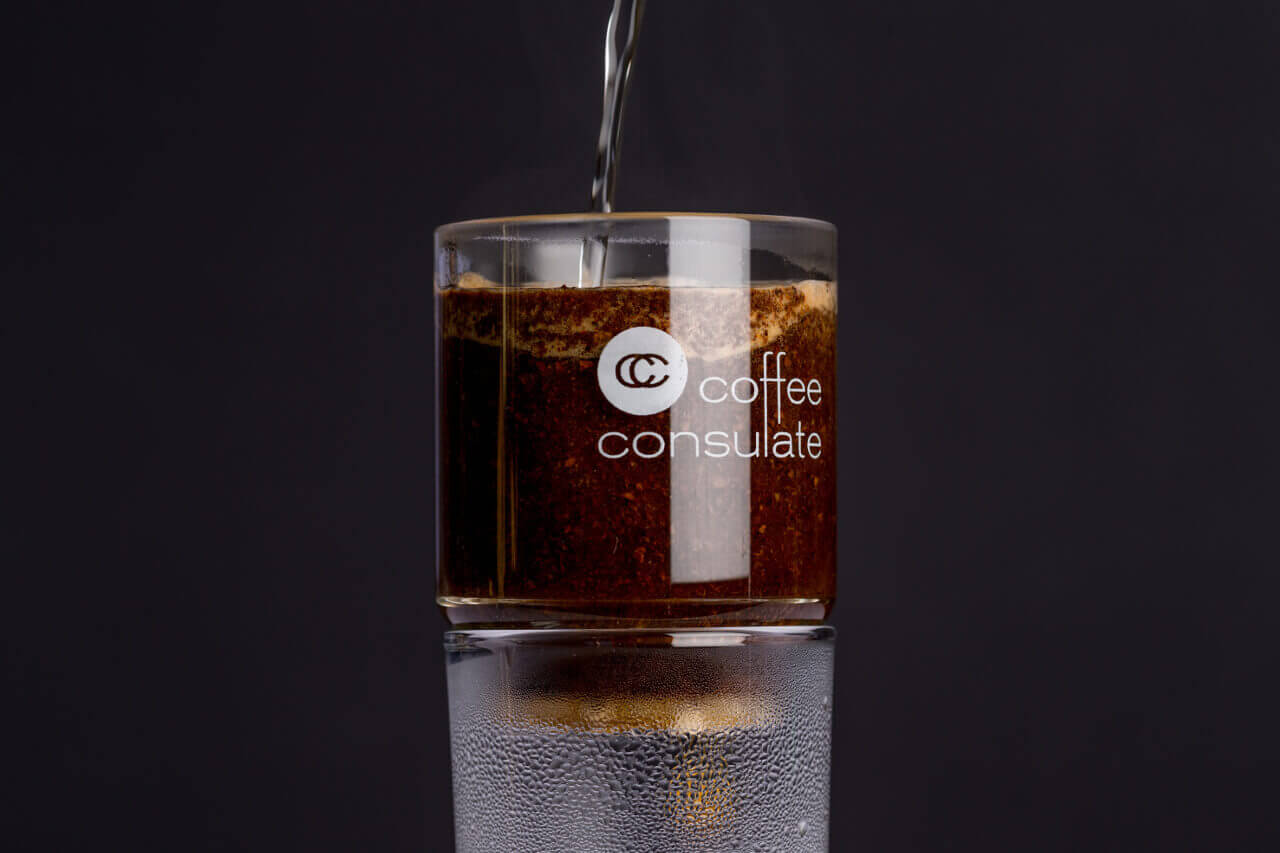 RS-16 Intense Extraction GlassFilter
Coffee Consulate presents a new method of manual coffee brewing: The RS-16 is designed for single-cup brewing with 16 g of coffee for 200 ml of water (80 g/1 l).The filter's design facilitates optimal flavouring of the coffee since the flavour-carrying coffee fats are not retained, creating more intensive aromas and reinforcing mouthfeel. The result is a pure, intensive and balanced cup with pronounced haptics. Unlike paper or cotton filters, glass is an inert, neutral filter medium and does not transfer any flavour to the coffee.A brewing station and cup holder are also available in the shop.