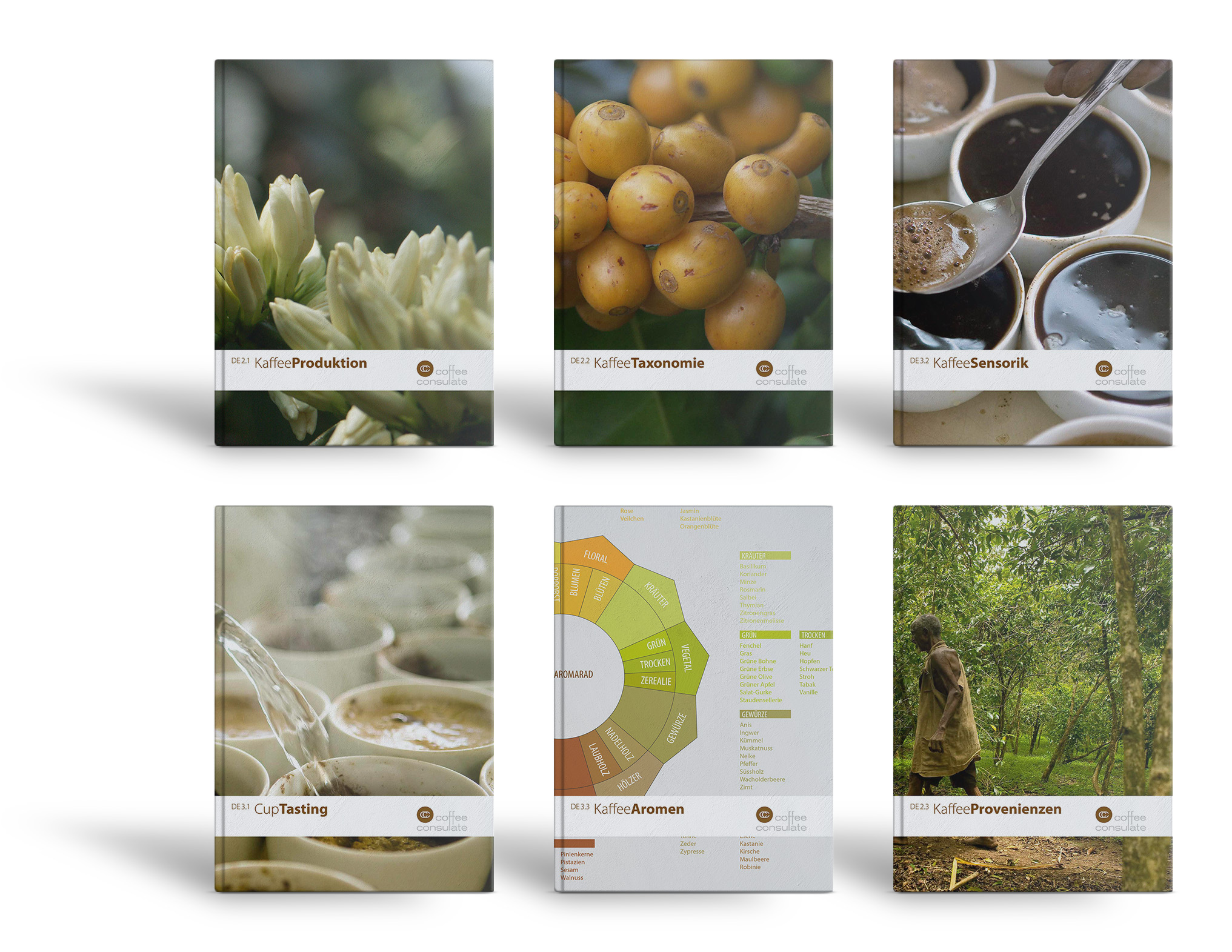 Free shipping
No longer available
Product number:
Ausb-Con-2022-01-17
Product information "CoffeeConnoisseur"
The CoffeeConnoisseurEducation covers the areas of coffee sensory, cup tasting and aroma science. It also provides knowledge about coffee cultivation and processing, coffee botany, as well as the basics of coffee preparation. The CoffeeConnoisseur gains the theoretical knowledge of the coffee chain, without going much deeper into the areas of hands-on barista or roaster activities. The CoffeeConnoisseur can, therefore, liaise between all the production and preparation issues throughout the coffee chain and provide guidance in sensory aspects.
This 6-day education program may be part of the CoffeologistEducation and includes a written exam. You will become a certified Coffee Connoisseur upon passing the exam and will be credited towards the Coffeologist Certification if you wish to obtain it by completing, also, the CoffeeCraftsmanEducation. This will be an international recognition as your name will be listed on Coffee Consulate's Board of Coffee Alumni, which indicates that you are scientifically trained to be fit for potential coffee-related careers, namely coffee technicians, roasters, developers, trainers and executives throughout the coffee industry.
The CoffeeConnoisseurEducation includes 6 Single-Day-Workshops: